Last week, I was so lazy to cook. I asked hubby if we could dine out maybe at TGIF because I got some great coupons that is free 1 entry meal if you order 1 entry meal + 2 beverage. That sounds a pretty good deal right? But when we were in downtown and saw the Emperor Restaurant, he said  'why dont we dine there instead, and try something different. I was a bit hesitant at first because the parking lot was a bit empty and the outside was not so maintained, I mean the grasses were a bit tall, growing in between the pavements. It was like a ghost town if you see it. Hubby was a bit hesitant too when we park in their almost empty parking lot, thinking that if its not crowded that means their food is not good. We shove our hesitation and went inside, if its not good then we will demand our money back, who knows they might might have tasty Chinese foods. I figure its not buffet, since they dont have any signs for buffet dining. Buffet sometimes makes me feel like a rip off because I cant eat everything like those jumbos do, which is not fair. lol.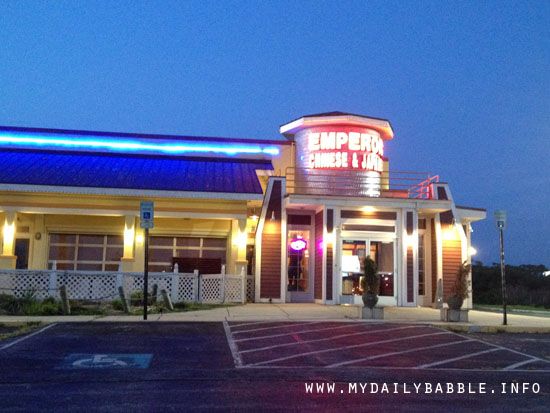 Anyhow, so we went inside, and this tall guy(photo below) greeted us. As you can see hubby was mesmerized with it. lol! We find it pretty cool, it depicts the restaurant of course. The place was not that bad inside. It was pretty clean. You have to wait in the counter for the waiter to get you seated. The service was pretty nice, but they dont have much choices of food specially the pork. They are more on chicken though, which is fine with me, but hubby was looking for Sweet n Sour pork and was kinda disappointed not seeing it in their Menu, so he just ordered the chicken and I ordered the teriyaki chicken while my son ordered the vegetable chicken.
By the way, they serves Hibachi and sushi which is there specialty, but we only ordered regular meals, cause the hibachi is a bit expensive for our poor pockets.
It didnt took a while for them to serve us our food. While waiting my little one was entertaining everybody by making funny faces(photo below). Isnt he so silly? lol. Oh by the way, they serves soups and a small bowl of salad with a yummy salad dressing. It was so yummy! The yummiest salad that I ever tasted! I usually dont like salad, but their salad was so fresh, crispy, and very tasty. I forgot to take a picture of it because it was gone right away. lol!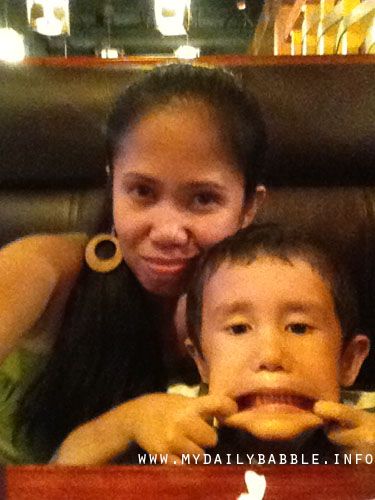 Finally our food was served. Hubby ordered Sweet n Sour Chicken.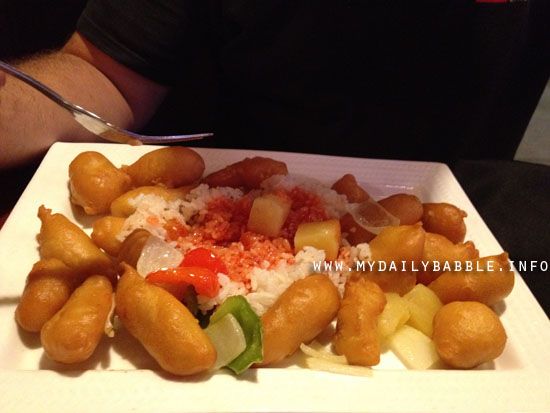 My eldest ordered the Brocolli Chicken which is really yummy, cause he was able to finished it all.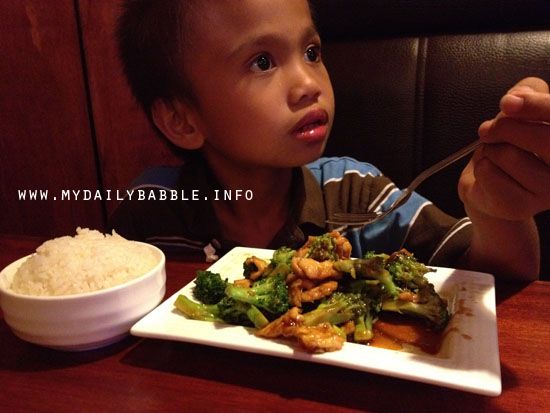 And here is mine grilled Teriyaki Chicken with sesame seeds and some vegetables under the chicken. I tell ya, its very yummy!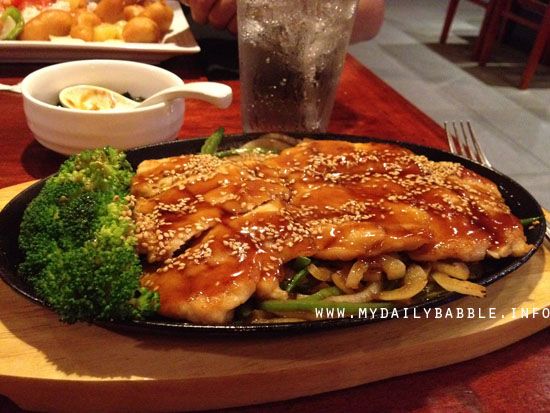 As for my youngest son, he just shared a bowl of any food that we have since he dont eat very much.
It was a great experienced for us dining in this place. As the saying says, 'Dont Judge the Book by its Cover', the outside of this restaurant could fool you, but the inside is pretty neat, and they have some great food. For Sushi and Hibachi Lovers out there, this place is good place to dine in, not so crowded, the service is average, and the food is all fresh and tasty.
Share to Food Trip Friday and #218 BPC