Clayton : 'What's for breakfast Mom Mom..
Me : Mom Mom's Waffles baby..
Clayton : Yay! I Love Mom Mom's Waffles!
A couple of days ago, I bought a Waffle maker at 1saleaday.com. They had a flash sale on kitchen stuff, and when I saw this Classic Waffle Maker, I purchased it right away.
Breakfast was never been this fun for my kids.  I let them make their own waffles, to them it was fun making waffles. Its pretty easy to make, not much hassle and not so messy, you just have to watch them when they make it of course.
Anyhow, here is my little one eating his waffle. He Loves it!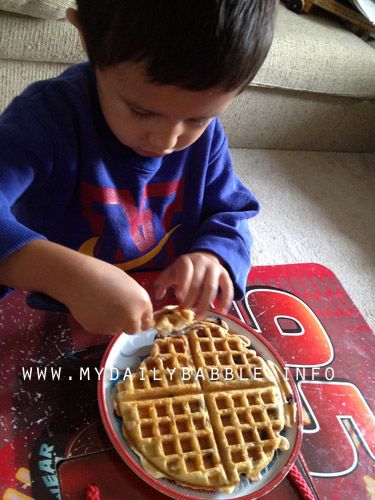 Here is my CLassic Waffle Maker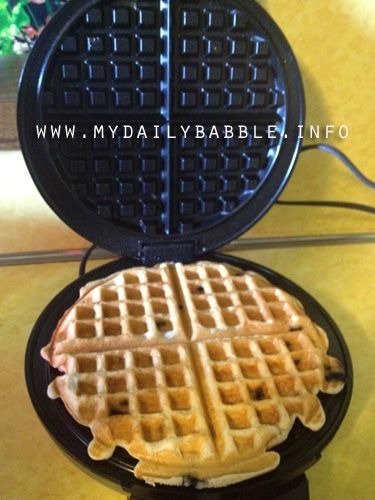 And below is our favorite Waffle Mix